Discover the Secrets of Salesmen
Unbox the keys to growing a formidable business
Last year, I and a friend embarked on a journey to Ibadan in search of a fashion designer to make our suits. While on the trip, we had to stop at a restaurant to have a bite. The security personnel at the door greeted us with a warm smile and while at the door, their staffers greeted us with aesthetic regard as thus; "Welcome to Domino's Pizza, we hope you'll have a great time!". It was such a great and amazing time stopping over to eat pizza at their shop.
What differentiates sellers today is their ability to bring fresh ideas." 

-Jill Konrath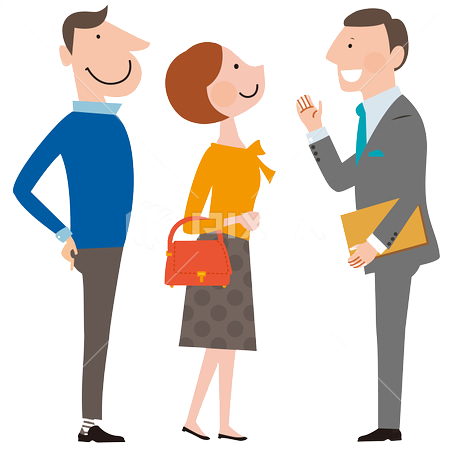 No doubt, they clearly understand the channel of sales. Not only that, they know how to melt the heart of their customers with top-notch service. It is not enough to own a business in this present age but to be the best salesman out there should be the goal.
Whether you are a product or service-oriented business, you have a sales target. A "product-oriented" business' target would be to sell all the products to either a wholesaler or consumers. And there should be a conscious effort to convert every visitor (either on your business page or physical location) to a paid or paying customer(s).
While on the other side, "service-oriented" business' target would be to render essential service(s) to consumers. Both ways, you would need to be a good salesman.
Few of the secrets about sales and businesses are what we are going to be sharing in this newsletter.
CUSTOMER SERVICE
A unique customer service = sales
The chain system between an entrepreneur and his customer is like a company structure. They are the shareholders to your business, while you're the executive chairman. This analogy above describes how important your customers are to the existence of your business.
Hence, how you treat your customers will determine their attitude to your business. The magic behind a premium customer service is to "genuinely have empathy & care about what your customers want - know what they want when they want it and how they want it". Be unapologetically concerned about their welfare & needs.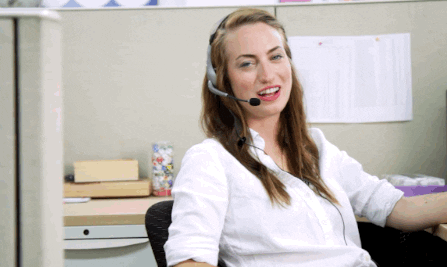 They are your angelic investors, and every investor certainly wants an ROI. The ROI is the premium service you render to each of them. If you don't consider your customers as investors in your business right now, you're a big joke. And you need to reconsider that thought today.
Customer Service is the soul of a business. And how well a business can manage the feedback from the customers will determine how long they will stay in the market. That is why feedbacks are generally advisable. While, service-oriented businesses can conduct a "Last Job Survey" - getting insights from clients on what needs improvement is a great strategy to build business tentacles. Product-oriented businesses can sample the usage of their goods among their customers.
HINT: Create a feedback box/survey and work with their opinions.
FREE COUPON/PROMO
Offer a discount and watch the sales soar
I know how difficult it is for SMEs to survive the hit of starting on low or no capital at all because I ran an NGO before. But I can assure you this works like magic! Who doesn't like freebies? I guess the answer is NOBODY. Then, that means you're getting your products or services on the lips of millions of people across the globe.
Nevertheless, you should set a target for any promotional offer(s) you're rendering to the public (this is where you have to determine if it is available to new or just existing clients). And the best choice is to grant access to both new and existing clients. Thus, you will turn new clients to paying clients and existing to loyal clients. Hence, they will do good work and recommend a new client. That is just a basic niche in marketing.

And there should be an expiry date for the promo. Also, it can be conducted during the special events such as Ramadan, Black Friday Sales, Christmas and Easter festivals.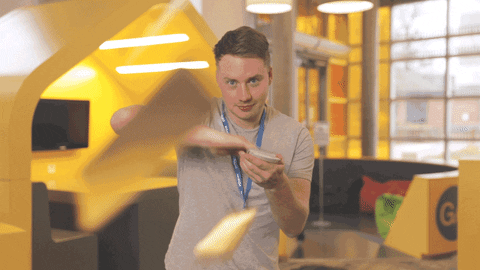 Fintech companies such as OPay, Palmpay, VFD & so on capitalized on a deficiency they saw in the banking system which is frequent charges. They solved this issue by providing low or no charges at all on all transactions customers make via the third-party application. They witnessed huge acceptance from their customers. And this was possible through low charges and several incentives.
HINT: Incentive is the new strategy to get people to talk. Do giveaway, and they will chant your business name in the air.
RETURN POLICY/WARRANTY
A cash-back policy = trust
The first emblem a business should strive to get is Trust. Your return policy is a way of guaranteeing VALUE on your goods or services to your clients. No client would want to thrust their money into the hands of people they less trust (it is not rocket science). Aside from that old kiosk where you can transact, the Internet space has grown wide to be a commercial centre on its own. Every day, numerous people shop online while they sit in the comfort of their living room.
If you want to spend $100 on gym kits, would you not consider a reputable shop? A shop or an E-commerce with a reputable badge, fantastic reviews and hopefully a return policy. There is nothing bad in these and you're not asking for too much. You just want a guarantee/value for your money. When you reverse this scenario, you would know that all your customers demand from you is a "Value" for their money.
There is absolutely no other way to guarantee them than to ensure that there is a return policy on any goods bought at your store. In the same vein, a service-oriented business can assure their clients of cash-back if the work/job they render isn't good enough. But be damn sure of what you sell as a salesman before you include a cash-back policy.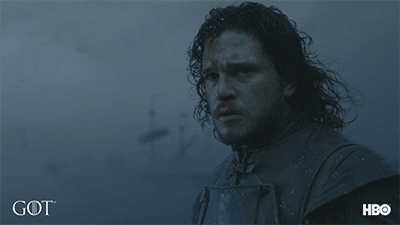 HINT: Take an insurance policy on your business to cover the uncertainty. It is a wise choice for any ideal business. Get cover!
---
Adbasual is a monthly newsletter that gives you up-to-date advice & opportunities in the business sector especially for SMEs and a general dot connector for your business. If you like what we're doing, kindly hit the Subscription button and you can access our archives via here.
We can't wait to hear your feedback, join the conversation here. And send a word about our newsletter to a friend. Cheers 🥂